11 octobre 2011
Diane Kruger
She is the one and doubtless the actress the most known for Germany, Diane Kruger knew his debuts in the world of the cinema thanks to France and it is not surprising that its image is used by Citizen K France.
Miranda Kerr
Always at the top, Miranda Kerr remains one of the models who squats in the covers(blankets) of the most prestigious magazines in the world.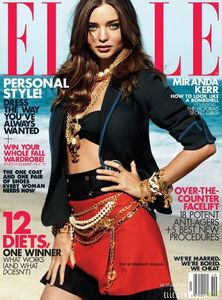 ADELE
Because she is the queen of the English pop, here she/it is on the cover of fashion uk! Making the world of the music tremble the new winehouse amy conquered the world through singles such as " Rolling in the deep ", Someone like you " or still " Make you feel my love "...